Wash properly, dry properly, and protect from external influences. Check out the main hair care tips and have more beautiful hair!
Best hair care is essential to make them more beautiful and, above all, stronger and healthier.
Respecting your hair type and giving the hair what they need is the first step in this process. After all, it is very important to keep in mind that everyone has their own needs, and it is essential to use the right products to supply them and achieve good results.
We can basically separate hair into 4 types, which are oily, mixed, normal, and dry hair. Not to mention the textures, which are divided into, wavy, curly, and curly.
But did you know that, regardless of how your locks are, there is care that is common to all types?
In this article, you will see general and specific tips for your hair type. Check out all this and get, at home, hair as beautiful as those conquered when we go to the beauty salon!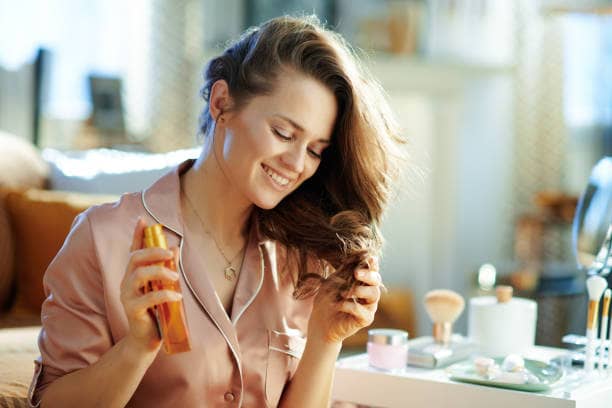 What is the Main Hair Care Routine for Best Hair Care?
The main best hair care routine for hair growth that we are going to describe now is common, necessary, and very suitable for all types of hair and textures. See below:
wash the right way;
dry properly;
comb correctly;
keep a good cut;
maintain hydration;
protect the hair from external actions;
take care of the scalp;
avoid excessive chemical processes;
use quality products;
eat healthy.
Table of Contents
Wash The Right Way
First on the best hair care list is washing your hair the right way while maintaining a hair schedule. But what would be the most appropriate way?
It all starts with getting the water temperature right. Ideally, wash them with lukewarm or cold water. The reason is that the very hot temperature damages the hair and leaves the cuticles open, accentuating problems and giving a dry appearance to the hair.
In addition, it is necessary to follow the correct order of application of the products, which is shampoo, mask, and, finally, the conditioner. And don't forget to follow the pause time and application method indicated by the manufacturer, this also contributed to obtaining good results. An interesting tip is to perform hair reconstruction or wetting treatments if your hair is damaged.
Finally, rinse your hair thoroughly. Leaving product residues on the hair can make them look heavy, as well as contribute to the emergence of dandruff and even enhance hair loss.
Dry Properly
It is the best way to let your hair dry naturally. However, we know that this is not always possible, which leads us to use the dryer and, often, the flat iron to finish.
But as the goal here is to help you be even more careful, the tip is, when you need to use the dryer, apply thermal protectors on the hair to reduce possible damage. Before this step, try to remove excess water from your hair using a soft towel or an old cotton t-shirt.
Avoid rubbing your hair or leaving it wrapped in a towel or shirt for a long time. This tends to make the hair elastic, contributing a lot to breakage.
Comb Properly
Combing correctly is also part of the best hair care list, you know? Therefore, to have beautiful and healthy hair, always try to start brushing at the ends and go up gradually.
This process is very important to avoid breaking the hair, especially if they are very tangled.
Despite being valid care for any type of hair, it is very important to point out that they should not be combed dry. If this is your type, apply a little leave-in and give preference to wide-toothed combs.
Keep a Good Cut
Even for those looking for the "Rapunzel" effect, keeping the cut up to date is essential to have beautiful and healthy hair.
It doesn't have to be a radical cut, but just straightening the ends and removing the dreaded split ends gives you more vitality and solves several problems, such as thin or split ends, and inadequate volume distribution, among others.
Keep Hydration
Hydration is essential to retain the right amount of water in the hair. This is what gives the locks shine and a prettier look. Hydration is a very important process, especially when taking care of blonde hair.
Even if your hair is oily, this process is quite suitable and should be part of your best hair care, just using the right products.
Protect Hair from External Actions
The hair suffers from the harmful action of the sun's rays as much as the skin. Therefore, it is essential that the use of products to reduce this effect is part of your care list.
Oils and leave-ins with a UV filter in the composition are quite suitable to prevent the sun from drying out your hair. For other situations like dust and wind, making a bun, or protecting the locks with hats and caps also helps in protection.
Take Care of the Scalp
And there is no way to have strong es if the scalp is not healthy. Carelessness with this part of your body can result in problems such as scaling, excess oil, hair loss, and many others.
Our scalp care tips are:
avoid washing the area with very hot water;
remove all the product applied;
wash with circular and gentle movements, avoiding strong rubbing or even using your nails.
Avoid Excess Chemical Processes
Many people are going through and assuming their hair as it naturally is.
But if that's not your case, no problem! The important thing is that you feel good about your hair and that your self-esteem is not compromised. Do you like to dye your hair at home? So be very careful. If you go through chemical processes, be they straightening, toning, or others, our tip is to try to wait for a little between one procedure and another.
The idea is to give your hair time to "breathe" and recover from the applied chemistry. Between one break and another, it is important to do good treatments to properly recover your hair.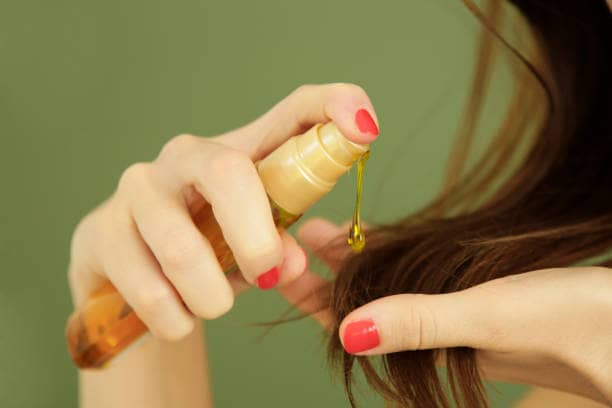 Use Quality Products for Best Hair Care
Obviously, using quality products is essential in the hair care process.
In addition to looking for good brands, you also need to pay attention to the components of each item you will use, relating them to your hair type. For example, weak hairs benefit from products based on keratin and biotin. That's because keratin promotes more elasticity, resistance, and impermeability to the hair. Biotin prevents breakage and promotes growth.
Another example is Minoxodril for men and products with coconut oil and collagen, ideal for those with curly and/or frizzy hair, as they help retain water, leaving them more hydrated.
Vitamin E and Omega 6, in turn, help to restore hair that has been heavily exposed to the external actions of the sun, pool, and air.
Eat Healthy
And finally, keeping one is essential. The right consumption of vitamins and nutrients can be seen in the health of your hair, taking care of your beauty from the inside out.
Vitamin A, for example, present in foods such as carrots, mangoes, papaya, and spinach, helps to nourish the cells that make up the scalp. Already those rich in iron, such as spinach, nourish the hair follicles, strengthen the root and collaborate with healthy growth.
Also Read: A Definitive Guide on How to Wash Your Hair According to the Type of Hair
What Hair Care Tips According to the Type of Hair?
And as we mentioned at the beginning of this article, in addition to the care that is valid for all types of hair, there are some that are quite specific. Check out what they are and conquer even more beautiful highlights!
Normal Hair
Normal hair can be washed 2-3 times a week. To leave the hair healthy and well presented, bet on shampoos with a good cleaning action, and don't fear hydration.
Due to the characteristic of normality, that is, neither excess nor lack of oil, many people with this type of hair tend to ignore this stage of care. However, these hair also requires the application of conditioners and masks.
Oily Hair
To keep oiliness under control, the use of anti-oil shampoo is essential for this type of hair. Added to that, doing a hair exfoliation once a week also brings excellent results.
And an extra tip: avoid running your hands through your hair too often, this helps to increase oil production and compromise the appearance of the hair.
Mixed Hair
One way to keep this type of hair looking good is to wash your hair every other day.
Dry Hair
The golden tip for dry hair is to wash with cold water to close the cuticles and avoid the dreaded frizz effect that enhances the dry look.
Hand in hand with this care is hydration, at least twice a week, and the use of mild shampoos without sulfates in their composition.
And considering, which was the first hair care we mentioned in this list, our last tip is that you read the article.
This will help to make your locks look beautiful, healthy, and looking like you just left the salon!