Do you have blonde hair? See the best blonde hair care tips to keep them healthy and beautiful in the comfort of your home!
Hair is one of the main reasons for self–esteem up there and for building a person's identity. One of the most adhered colors for dyeing is blonde, so it is very important to know how to keep it beautiful and healthy.
There are a variety of possibilities and each hair needs a specific product, because the type of hair, the thickness of the hair, and whether or not it is oily, for example, can interfere with the results achieved.
However, there are tips by Colors Nation that can help anyone to have healthy and beautiful hair. If you want to know them, just keep reading this article!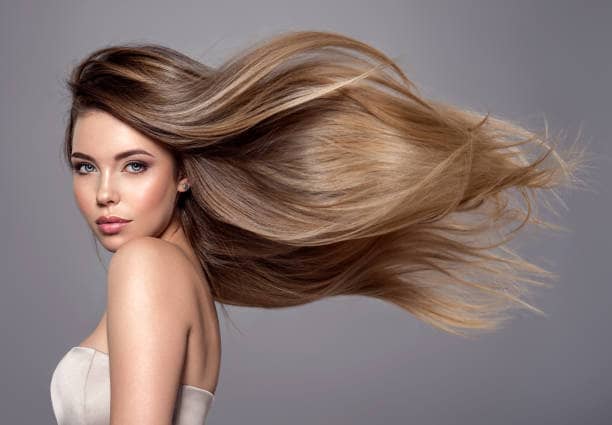 The features of blonde hair
Blonde hair, dyed or natural, has lighter hair characteristics and tends to blend more easily with different pigments. This is because the pigment molecules are lighter and smaller than dark-colored hair.
However, having blonde hair can mean having strands that enhance more hairstyles and that, in addition, still manage to disguise the appearance of gray strands. But to have beautiful and healthy hair, it is important to have specific care.
Natural blonde
Natural blonde hair has simpler care than dyed hair because there are no chemicals that can react with some products. However, it is essential to avoid dye-based products, such as shampoos, as they can quickly stain the hair.
In addition, light-colored hair tends to be more damaged by pollution and smoke, for example, so it is very important to maintain a care schedule in order to reduce damage.
Dyed blonde
As stated above, hair that has been bleached or dyed requires care that requires much more attention. In addition to not using products with coloring substances, it is important to pay attention to other factors that can react with the coloring chemistry.
Exposure to the sun, entering seas and pools, can dry out and even change the pigmentation of the hair, which leaves them green. Another practice that must be adhered to is the use of shampoos and creams with matting action, to keep the hair always clear and without stains.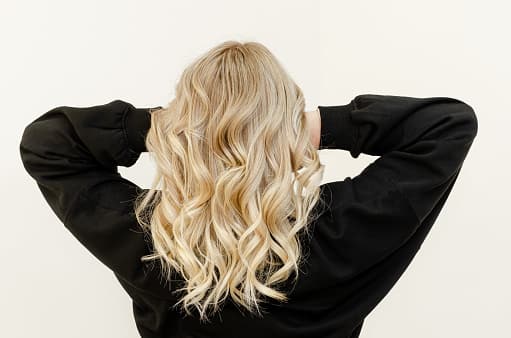 4 blonde hair care tips in a practical way
The routine of going to hairdressing salons and investing in high-performance products can be expensive. That's why we've listed some tips that will help you save money and have beautiful and healthy hair. Check out!
Make constant hydration
The hydration routine is recommended for all hair types, but for blonde hair care, it is mandatory. It is important that products suitable for your hair type are used, always with the aim of enhancing the results.
It is recommended that hydration be carried out every 15 days, so the hair can recover the vitamins and amino acids that are lost during daily care and sun exposure, for example. With hydration, the hair is not dry, opaque, or with constant tangles.
Avoid heat processes
With blonde hair, it is important to moderate the use of tools such as dryers and flat irons, because the heat damages the health of the hair, leaving them looking poorly taken care of.
When these procedures cannot be avoided, use thermal protectors. Oh, and to wash, avoid using hot water, always prioritize warm or even cold.
Retouch at the right time
It is common that when the first dark strands appear, you already want to touch up, but it is essential to wait at least three months. This is the period it takes the hair to recover from previous chemical processes. Respecting this time can avoid serious problems, such as chemical cuts, for example.
Count on a hair schedule
In the case of coloring, the hair tends to become brittle and less strong, so it is important to maintain a care routine to replace these nutrients lost during the chemical process. The capillary schedule is a great solution, as it follows three steps for care, namely: hydration, nutrition, and reconstruction.
Start right now
With these practical tips, blonde hair care will be possible right now, just adopt good habits in daily care.
Also Read: Best Hair Care Tips: Tricks and Products for Each Type